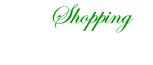 The Statement based on the Act on Specified Commercial Transactions
Seller

|

Orange Floral Co., Ltd.

---

Operations Director and Manager

|

Kikuko Saso

---

Postal code

|

259-0201

---

Address

|

1147-4 Manazuru, Manazuru-cho, Ashigarashimo-gun,
Kanagawa Prefecture,Japan

---

Required fees other than product charges

|

The shipping cost and the corresponding charges (bank transfer, cash on delivery fee) at the time of payment

---

Returns

|

Any return is not accepted as a general rule because the item is a seasonal, fresh fruit. However, we accept exchanges to the same or other item, or provide a refund as long as the returns are attributed to factors including damage in transit, wrong item shipped and the other cases that we accept. (We cannot guarantee the refund and exchange of any item that is more than the purchase amount.)
For the item to be returned, please contact us within a day after the item arrives to you. If the item is damaged in transit, please keep the item as it is and we will send you the substitute as an exchange.
To consult returns, please contact us through the Inquiry.

---

Delivery schedule

|

To deliver fresh fruits to you, we need to get back to you individually according to the conditions of harvest after your order is place.

---

Delivery company

|

Any one of the companies such as Yamato Transport, Sagawa Express and Japan Postal Service (Yu-pack).

---

Payment method

|

Bank transfer, cash on delivery

---

Due date for payment

|

Within a week after your order is placed

---

Trade name

|

Orange Floral Farm

---

Phone number

|

0465-69-2239

---

Homepage URL

|

http://www.orangefloral-farm.com

---
Payment Method
As for a payment method, you can choose between cash on delivery and bank transfer.
* Cash on delivery:

Please pay the courier upon receiving the item. A cash on delivery fee (315 yen) is offered free of charge in Special campaign.
* Bank transfer:
To make payment, you will receive necessary information such as bank account and the like in the order confirmation message from us. The item will be sent after your payment is confirmed.
Shipping Cost
The shipping cost varies depending on the region of the delivery address. Please refer to the following table:
* When two or more items are shipped to the same address, the basic shipping cost and 300 yen per item are required.
* Please contact us about delivery to a remote island as it requires an additional fee.
---

Hokkaido

|

1,000yen

---

Tohoku Region (Aomori-ken, Iwate-ken, Miyagi-ken, Akita-ken, Yamagata-ken, Fukushima-ken)

|

850yen

---

Kanto Region (Ibaraki-ken, Tochigi-ken, Gunma-ken, Saitama-ken, Chiba-ken,Tokyo-to, Kanagawa-ken, Yamanashi-ken)

|

750yen

---

Shinetsu Region (Nagano-ken, Niigata-ken)

|

850yen

---

Chubu Region (Shizuoka-ken, Aichi-ken, Gifu-ken, Mie-ken)

|

850yen

---

Hokuriku Region (Toyama-ken, Ishikawa-ken, Fukui-ken)

|

850yen

---

Kansai Region (Osaka-fu, Kyoto-fu, Shiga-ken, Nara-ken, Wakayama-ken, Hyogo-ken)

|

850yen

---

Chugoku Region (Okayama-ken, Hiroshima-ken, Yamaguchi-ken, Tottori-ken,Shimane-ken)

|

850yen

---

Shikoku Region (Kagawa-ken, Tokushima-ken, Ehime-ken, Kochi-ken)

|

850yen

---

Kyushu and Okinawa Region (Fukuoka-ken, Saga-ken, Nagasaki-ken, Kumamoto-ken,Oita-ken, Miyazaki-ken, Kagoshima-ken, Okinawa-ken)

|

1,000yen

---
Gift Wrap Service
A variety of gift wrap services is available in our online shopping.
If you wish to use the gift wrap service, please advise us as to what type of wrapping you would like,by writing in the remark field of the order form. If you order by phone or fax, please advise us on the phone or through fax.
Only Christmas gift service requires an additional fee of 500 yen. And other gift wrap services are free of charge. We hope you enjoy our gift wrap service.
*Gift wrapping paper service:

Free of charge


Please advise us of the type of gift such as a year-end gift, thank-you gift, a little present for winter greeting and so forth.


*Message card service:Free of charge


Please write a message in the remark filed of the order form. We will be happy to include a note card with your personal greeting in the box.


*Christmas gift service:

Wrapping fee 500 yen


A little Christmas gift will be included in the box. With Christmas wrapping, this makes an excellent gift for family and friends.